Congratulations to Dr. Chris Francisco, recipient of the 2016 Regents Distinguished Teaching Award! We are excited that Dr. Francisco is being recognized for the exemplary effort that he has put into his teaching. To be considered for this award, letters of nomination from the dean and a student were required. In addition, supporting letters from the department head, faculty members and students/alumni were needed for the application. Dr. Francisco is now in his 10th year at OSU and, as a result, finding faculty and students that could attest to his excellence in teaching was not a burden.
Throughout the letters submitted for his application, here are a few of the things that peers and students had to say about Dr. Francisco.
"[Dr. Francisco] deserves recognition for his selfless service to the students of OSU, the Department of Mathematics, and Oklahoma State University."
"His teaching style is highly engaging and motivational"
"…Taught in a way that helped us truly learn the material."
"He shines as a research mentor"
"His work for student success has benefited not only the department but also the university as a whole."
"[He] betters the people around him by being a man of great character, knowledge, and compassion."
"…Pivotal in my decision to continue my career in mathematics"
"OSU is very lucky indeed to count him as one of ours."
Congratulations again to Dr. Francisco on receiving this award; this token of recognition only begins to represent the impact you have on your department and students.
Fall 2016 Redbud Triangulations conference
Oklahoma State University, November 18–20, 2016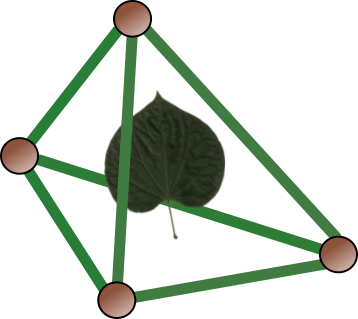 Welcome to the Fall 2016 Redbud Triangulations conference, a regional conference in topology and geometry with participants from the University of Oklahoma, Oklahoma State University, the University of Arkansas, and elsewhere.
The Department of Mathematics at Oklahoma State University invites applications for a Clinical Faculty position, beginning in fall 2017. This non-tenure-track position offers an initial three-year appointment that is continuously renewable following positive annual review.
On Tuesday, August 30th, our very own Angela McFarlin was recognized at the annual College of Arts & Sciences Convocation. Angela was presented with an Outstanding Staff Award. While receiving the award, remarks from colleagues on her exemplary work performance were read aloud by Dean Danilowicz. Giving everyone in attendance a snapshot of the wonderful work that Angela does to maintain a welcoming environment and keep the math department running smoothly. Congratulations Angela, this is an award that only begins to speak to the outstanding effort that you put into the Math Department daily.