About Me

I was born and raised in the birthplace of more players in the National Baseball Hall of Fame — including Hank Aaron, Willie McCovey, and Satchel Paige — than any city other than New York and Los Angeles.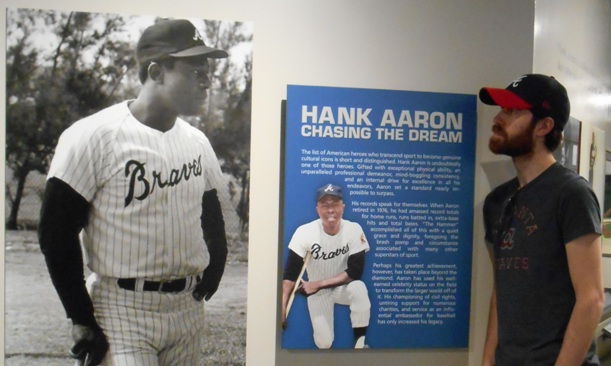 Me, fulfilling my childhood dream to one day be in the Baseball Hall of Fame

I moved away from my hometown in 2000, the same year my new residence became the smallest city ever to be named "Intelligent Community of the Year."

I attended the first state-chartered university in the United States, where I earned my bachelor's degree, master's degree, and doctorate in mathematics.

After I graduated, I left the Southeast for the third snowiest major city in the United States, where I spent three years as a postdoc at the university to which Susan B. Anthony pledged the entire value of her life insurance policy in order to open the university to women.

In 2017, I headed back south to become an assistant professor at the university that produced the second third all-time leading scorer in NBA history and the only former NFL player with a star on the Hollywood Walk of Fame.

Now, I live in Stillwater with my wife Jessica and our two labs, Hank and Leo. If you've been paying attention thus far, you know who our first pup was named after.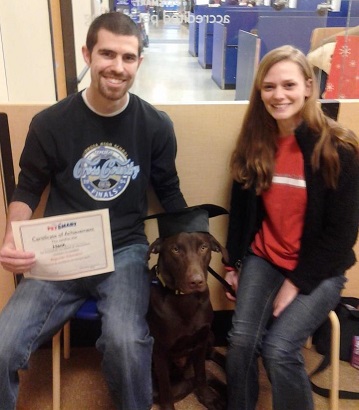 Hank, proving that he's the smartest, most handsome dog you've ever seen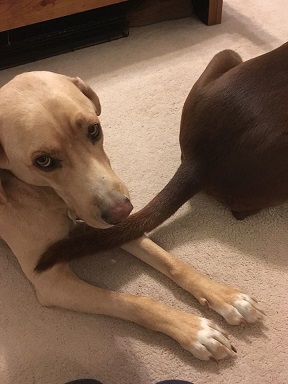 Leo, unimpressed