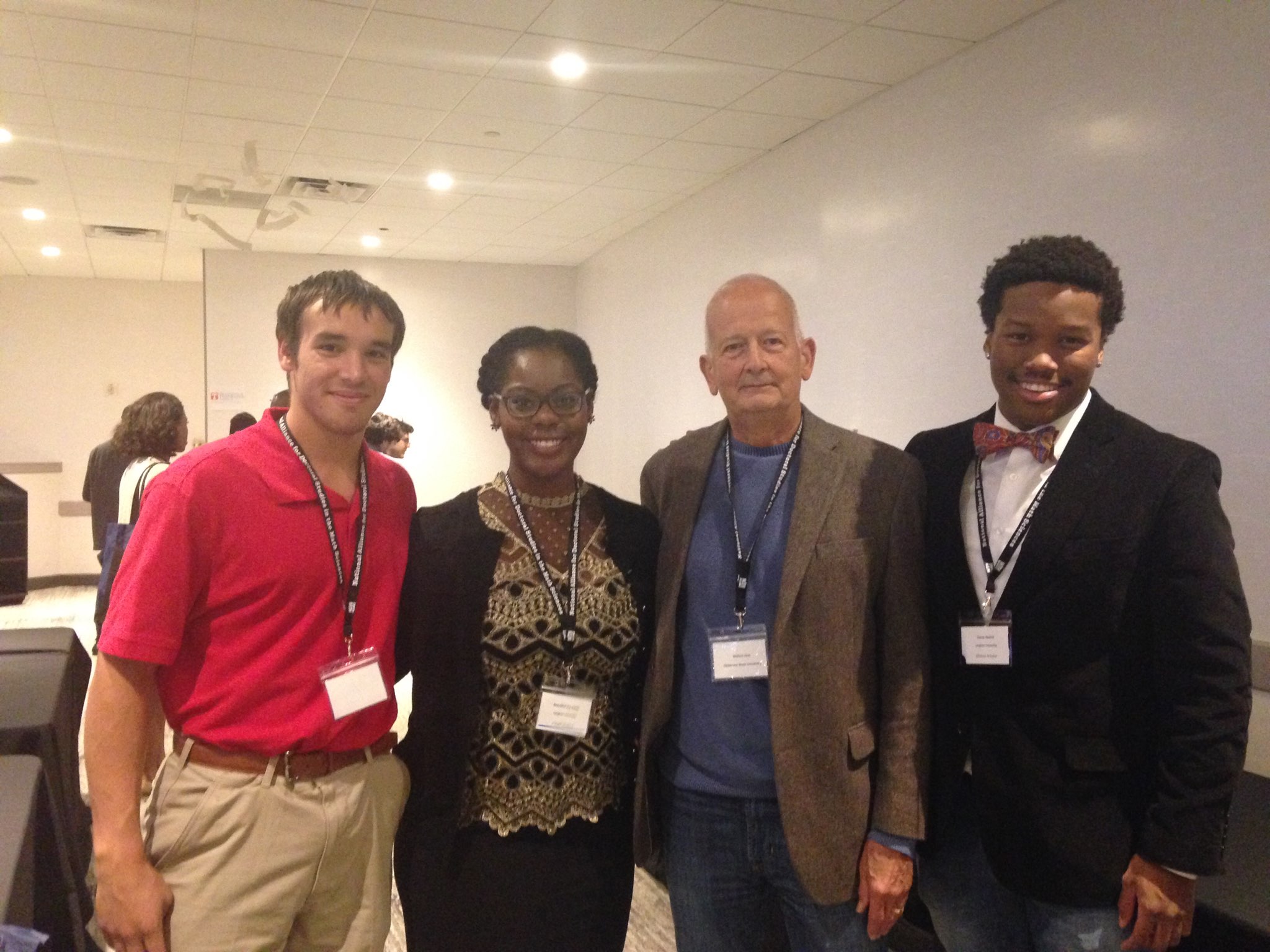 OK-LSAMP students attended the 2017 Field of Dreams Conference in St. Louis from November 3- November 5. The Field of Dreams Conference is put on by The National Alliance for Doctoral Studies in the Mathematical Sciences, to help attain the goal of "ensuring that every underrepresented or underserved American student with the talent and the ambition has the opportunity to earn a doctoral degree in a mathematical science." Specifically, this conference brings together faculty, undergraduate student and graduate students to work together, sharing strategies for graduate success, tips on finding the best fit graduate program, advice on the graduate school application process, and discussing the positive and negatives of different career paths.
This year's conference featured keynote speaker Dr. Garikai Campbell, Provost and Senior Vice President for Academic Affairs at Morehouse College. In addition, Dr. Christine Darden, a retired NASA Mathematician, data analyst and aeronautical engineer, spoke and was a panelist on "Hidden Figures No More."
Oklahoma State University is proud to be the lead institution of The Oklahoma Louis Stokes Alliance for Minority Participation (OK-LSAMP). Department of Mathematics Head, Dr. Jaco, attended the 2017 Field of Dreams Conference to represent OK-LSAMP and show Oklahoma State University's commitment to helping all students to Connect, Achieve and Succeed.