No events found
Dr. Mantini, an Outstanding Advisor!
This spring, Dr. Lisa Mantini was recognized at the Arts & Sciences Awards Banquet as the 2017 Outstanding Advisor. Dr. Mantini is dedicated to her role as advisor, taking time to genuinely get to know her advisees and help them forge a path that best suits their interests, talents and goals. Congratulations to Dr. Mantini on this acknowlegement of your hardwork and dedication to Oklahoma State University and its students.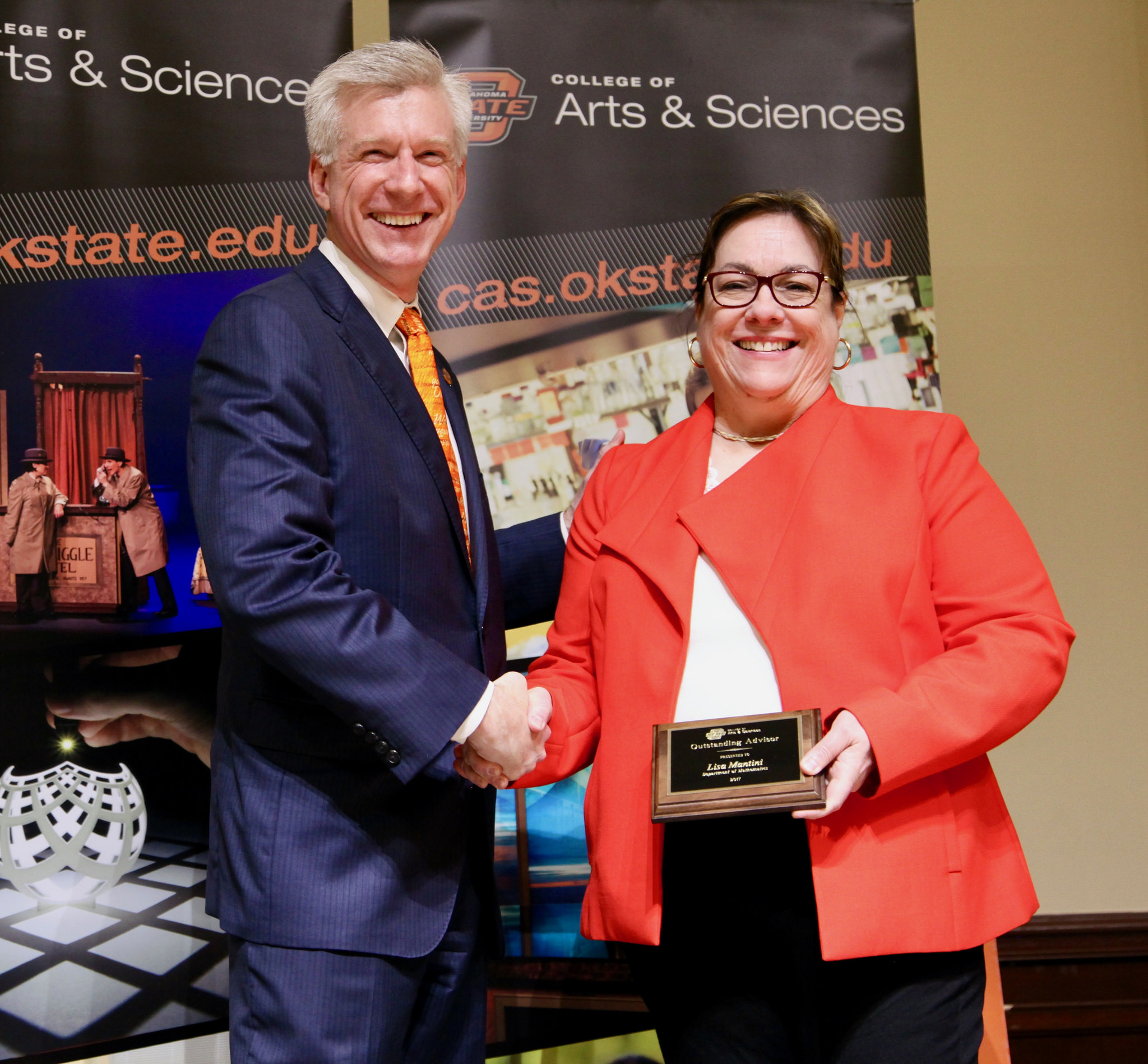 Visit Us
Useful Links:
The Department of Mathematics is located on the fourth and fifth floors of the Mathematical Sciences Building which is on the southeast corner of Monroe Street and Whitehurst Lane. (Whitehurst Lane is really a parking lot.) There are a few visitor parking meters in the Whitehurst lot but more visitor parking is available in both the Wentz garage and the Student Union Parking garage. The main office is located in 401 MSCS and office hours are 8:00 AM - 5:00 PM Monday - Friday.