Spring 2018 Redbud conference
Oklahoma State University, April 27–29, 2015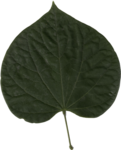 Talk locations to be announced. See the map on the main conference page for more information.
Schedule
Friday (Location TBA)
1:30-3pm Talks TBA
3-3:30pm - Department tea MSCS 423
3:30 -4:30pm Colloquium/Conference Talk TBA
4:45-6pm Talks TBA.
Saturday (Location TBA)
Talks 9am-12:30pm 2:30-6pm
Sunday (Location TBA)

Talks 9-12:30.

"Cercis Canadensis Leaf" by Klikini - Own work. Licensed under CC BY-SA 3.0 via Wikimedia Commons.