Dr. Henry Segerman's collaborative work with others in the areas of mathematics, immersive technology, and video journalism appeared in The New York Times Magazine's Daily 360. Watch "Bending the Rules of Geometry" below!
This spring, Dr. Lisa Mantini was recognized at the Arts & Sciences Awards Banquet as the 2017 Outstanding Advisor. Dr. Mantini is dedicated to her role as advisor, taking time to genuinely get to know her advisees and help them forge a path that best suits their interests, talents and goals. Congratulations to Dr. Mantini on this acknowlegement of your hardwork and dedication to Oklahoma State University and its students.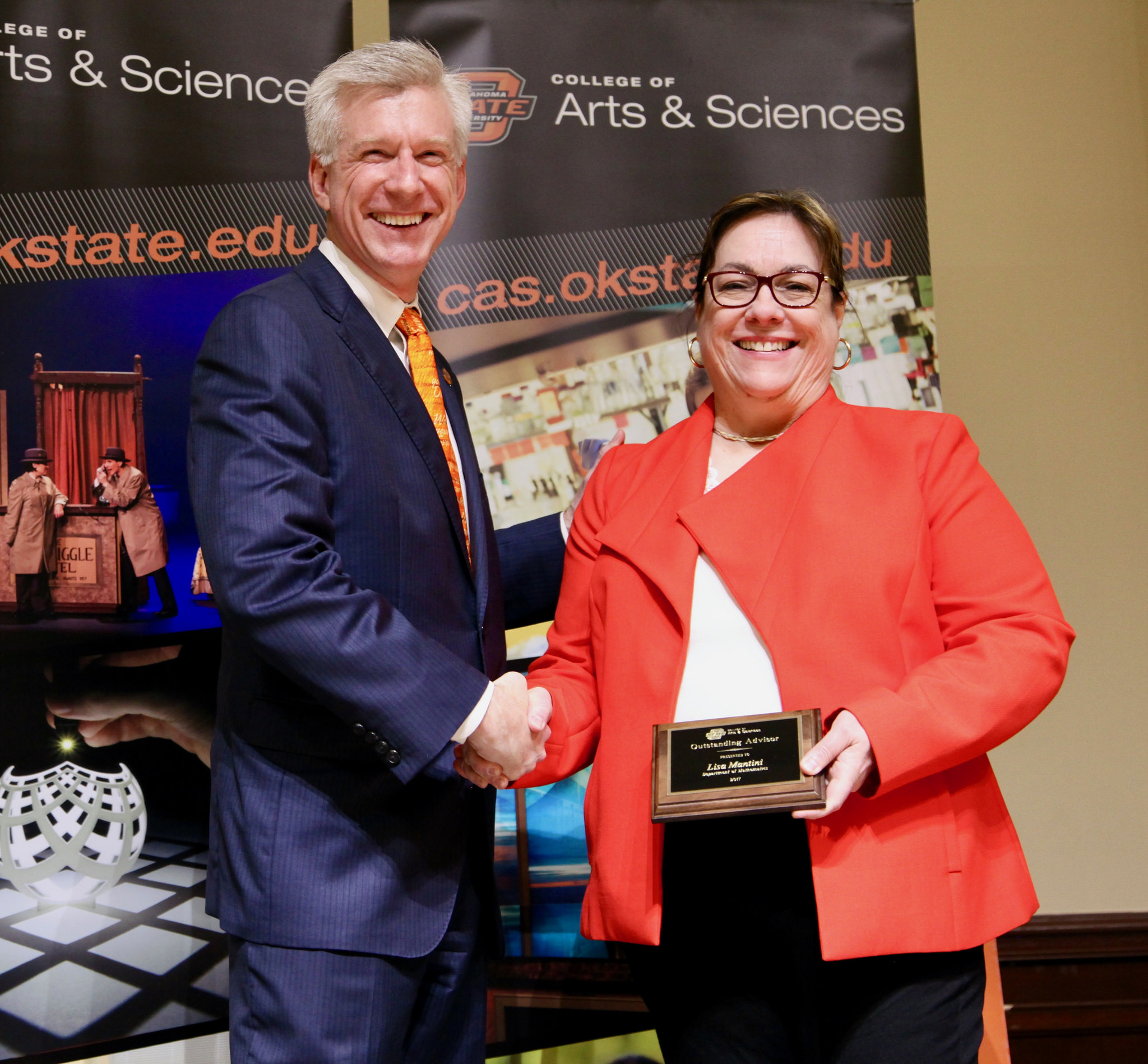 Check out 2017 Outstanding Math Senior, Timothy Alland, describing what brought him to math and its "pure truth."
Did you know that the Math department rents out calculators each semester at no cost? You can check one out if you are enrolled in a MATH, NOC-MATH, STAT or NOC-STAT course. Best yet, the calculator is yours to use for the entire semester and only costs you if it is turned in late or damaged! OSU Department of Mathematics cares about its students, so whether you need a calculator for one or three classes, stop in at the beginning of the semester to check one out!